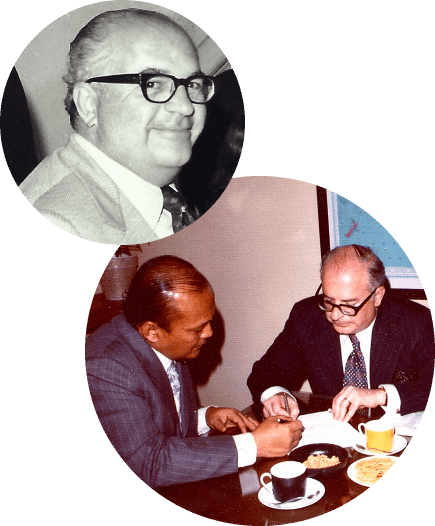 American Trade Sales, Inc., the core company of the ATSGlobal Group, was founded almost 70 years ago by Mr. Joseph Harari to trade and ship agricultural commodities globally. As a strategic consulting partner, he forged strong bonds of service and trust throughout Europe, South America, South East Asia and Africa which continue to generate new opportunities today.
The ATSGlobal Group was formed in the early naughts to integrate the diverse activities of the group under one banner.
Mr. Allan Harari, Chairman of The ATSGlobal Group, has over 42 entrepreneurial years of experience creating and managing international trading partnerships and joint ventures. He maintains the strong bonds of service and trust developed since 1952 as the torch passes to the next generation.
ATS annual sales have grown from US$500k to over US$100mm as the company shifted its focus from maritime services to dry bulk commodities trading to investments in the circular economy.
ATSGlobal continues to build relationships between its roster of world class associates and the next generation of digitally savvy, traditionally grounded entrepreneurs and corporate leaders specialized in the dynamic Asian markets.